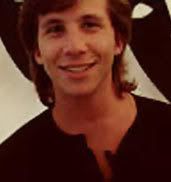 Exclusive to this site, here is a new interview with Rob Stone
, who played "Kevin Owens" in the show. As some visitors to this blog and my
main Mr. Belvedere site
would know,
I previously conducted an interview with Rob
in February of 2003.
With the pending release of the Mr. Belvedere Seasons 1 and 2 DVD, I thought I'd visit Rob again and get his thoughts about the show.
Much thanks and appreciation to Rob for taking the time to participate in the interview. Be sure to check out Rob's site linked below to find out what he's been up to in recent years.
**************
Mr. Belvedere went off the air in 1990. What thoughts go through your mind knowing that 18 years later the show is now going t be immortalized on DVD? Do you feel it's about time, or is this a surprise for you?
RS: Actually, I'm kind of relieved because now I can give people an answer every time they ask me when the heck the show is going to be available on DVD! Also, I have two daughters (7 and 4) so I'm glad when they get older and want to see the show, their Dad won't look all blurry on VHS.
I enjoyed watching Mr. Belvedere because it was lighthearted and fun. But once in a while, it would tackle very serious issues like date rape (in the case of Heather), child abuse (in the case of Wesley), and in the case of your character Kevin, it's alcoholism. I'm sure it was ground breaking in its own way back in the 80s for a sitcom like this to go into those places. What are your thoughts on it?
RS: Ahh, yes, the "Very Special Episodes". Well, I'm proud that the show tackled some of those issues and tried to present it in an honest way. Still, first and foremost, we were a family comedy and I think our first priority was always to entertain and be funny. However, I think it's great to be able to inform people about certain issues in a non-threatening way and television is great for that. We were also one of the first (if not the first) shows to do an episode about AIDS and that was important. Also, almost twenty years later, I still have people come up to me and tell me they really enjoyed the "drunk" episode where my character Kevin signs a contract with his parents not to drink and drive. That was also a really fun episode to do as an actor, so when it makes people laugh and think, that's awesome. I remember when I was growing up watching things like James at 15 and the Brady Bunch, it had a big impact on me and helped me a lot. So if we were able to do that once in awhile for people, that's great.
I recently saw a complete cast interview right before the show's 6th season on You Tube and it seemed to me like you pretty much formed a second family. Is that true? Did you consider the cast of Mr. Belvedere a second family during the time you were making it? Do you stay in touch with the other cast members?
RS: Yes, a friend of mine recently sent me that youtube link and it was fun seeing it. I barely remember doing it, but it's great to have that as a record of how we were "out of character" because that was the real deal. I know it sounds cliche and hokey, but the cast really was like a second family to me. I grew up in Dallas, Texas and have always been extremely close to my family, so to have a "tv family" out in California was the best part about doing the show. And I extend that not only to the cast, but we also had wonderful directors like Noam Pitlik and Don Corvan and a fantastic crew. There were no egos on our show--I didn't realize how rare that was until I visited sets of other shows or movies-- let's just say it felt a whole lot different.
As for keeping in touch, we always have kept in touch over the years, although it's much easier now with things like FaceBook and all. The great thing is that regardless of how often we actually see each other or talk on the phone, I think we all know we can still count on each other. We all shared a really wonderful and unique experience for almost six years and I think that's special for everyone who was involved with the show. I feel very fortunate and thankful to have been a part of that.
Having started your directing career on an episode of Mr. Belvedere, you continued to direct other things later on. What were the shows you were involved in and what are the things you are working now?
RS: I mostly have been directing and producing documentaries and specials under my production company, Vienna Productions. Most of the stuff we do has been on networks like A&E, Discovery, History Channel, etc. As much as I enjoyed acting, I've always wanted to direct and have a more active role in creating and shaping stories. We've been very fortunate to work on some really fun projects with some wonderfully talented people. I'm also excited about some of the new media projects we're doing as well (I'm a bit of a technology nut). You can check out more at
www.viennaprod.com
.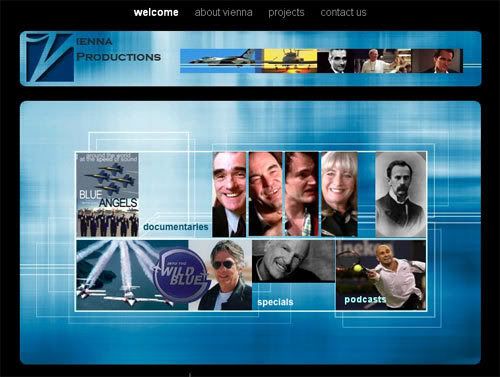 I saw you for a split second in the short film "I Am Stamos" in 2004 and it made me realize how much I missed seeing you on screen. Do you have any plans to go back into acting?
RS: Thanks. I did that film for a good friend who was one of the producers and it was a lot of fun. I think the only times I miss acting is when I see a really great performance in a film or play. My background was stage and I do miss having the immediate feedback of an audience. However, most of the time being an actor is about looking for and hustling for work which I don't miss at all. I enjoy having a proactive career path and working to create opportunities with talented and creative people. And whenever I feel the need to perform, my kids are a great audience and laugh at all my stupid jokes.
Gerry, thanks for the interview and thanks to everyone for their support and interest over the years!
*****************
Rob Stone 2003 Interview
http://blogvedere.blogspot.com/2003/02/exclusive-rob-stone-interview-february.html