Zach Baker played "Wayne" in the episode "The Outcasts", the 2nd episode of the first season of Mr. Belvedere. I managed to track Zach down and I'm very glad he agreed to be interviewed for this site.
Thanks very much to Zach for taking the time to offer his thoughts about his stint on the show, and update us with what's he's been up to all these years. Thanks Zach! Much appreciated!
According to IMDB, the role of Wayne is your one and only acting credit on TV/Film. Is this accurate?
I have two other minor appearances (the pilot of Otherworld and in a skit for Flip Wilson's People Are Funny) around the same time. But of course, Mr. Belvedere is the highlight of my acting career!
Have you done acting outside of TV/Film like on the stage? What led you to the role and why didn't you continue acting?
Well, my acting career actually started with a classified ad in the Los Angeles Times. I was in the second grade and very quick to strike up conversations, especially with adults. One day there was an ad looking for "outgoing children between the ages of 6 and 9" for a game show. I loved game shows, so when my parents took me to audition I was thrilled. The game show was Child's Play hosted by the legendary Bill Cullen. I ended up doing several appearances on the show, defining words for the grown-up contestants to guess.
As time went on, I saw how many of the (very bright) kids I was with at Child's Play and even some of my classmates at my elementary school (Carpenter Avenue in Studio City) were involved in acting. So I got interested in doing that as well, and my mom was very kind to take me around town to auditions. So that ended up being my after-school activity instead of piano lessons or karate practice. I wasn't as focused on it as most of the other kids in the business, and really wasn't a very good actor, but I enjoyed it. Later I attended a performing arts magnet school and played the lead role in our high school play, so I did improve my skills significantly and really enjoy acting, but I simply haven't pursued it professionally since then.
So although I actually auditioned for Wayne, was called back for another audition, I didn't get the part. However, the acting business is about what breaks you get as much as anything. As it happened, the other boy who was cast as Wayne was sick with the measles the week that "The Outcasts" was filming and I was hurriedly called in as a replacement. Which fits very well with the episode, come to think of it!
What was it like acting on the set of Mr. Belvedere?
I arrived at the ABC Studios in the middle of the day and walked onto the sound stage. There was the Mr. Belvedere set, the living room/dining room and kitchen set which faced the audience, Wesley's room off to one side, and way off to the side, the set for the nursing home in that episode and Mr. Belvedere's room. I remember it pretty well. I hadn't seen the show or the movie, but I was a big baseball fan and thought Bob Uecker was a pretty funny guy, so that's what I thought was the coolest part.
So I did table readings earlier in the week, then rehearsals and a run-through, each time with some changes to the script. I couldn't get the right delivery on a line in table readings and in the next draft, it was changed, then changed again. Like I said, I wasn't that great of an actor at the time, and didn't always get how to deliver a line the way it was intended. I just didn't "get it" a lot of the time, which is what happens when you're nine.
There actually isn't a lot of time for younger actors to hang around, since our working hours are limited by law and when we weren't working we had to do schoolwork supervised by an on-location tutor. We didn't see Brice, who had his own tutor, or other kids like we would have in school, so it's actually a pretty isolating experience. I worked on memorizing my lines, since the worst thing I could think of was to forget or mess up a line while they were taping.
So we had a full rehearsal on Thursday, where we were in costume and had props. During the party scene, we all had plates with a slice of cake on it. We were sternly warned not to eat or touch the cake. But you know, I was a pretty impulsive kid, so I kept thinking about it. Finally, when everyone's attention was elsewhere during the rehearsal, I had my chance. I swiped my finger over one tiny corner of the clear blue frosting and put it in my mouth. Do you know what is clear, blue, looks like frosting and doesn't melt under studio lighting? Gel toothpaste. Yeah. I just ate toothpaste. I'm probably lucky I didn't have the white frosting, which was probably spackle. That's right, the cake was a lie!
Well, before I knew it, it was Friday and we were shooting. Live audience, all the lights down, everyone's very serious. It was exhilarating and terrifying. Backstage after makeup and before the taping, I crossed paths with Bob Uecker. I didn't think it showed that I was nervous, but I was. He said hi, offered me some words of encouragement and a couple Tic Tacs. That really meant a lot to me, that the guy I most looked up to took just a little bit of time to encourage me when I needed it most.
I got through everything fine, didn't mess up my lines, and got a little rush when I heard the audience laugh at my lines. But just as quickly, it was over. The next week, I was back to school.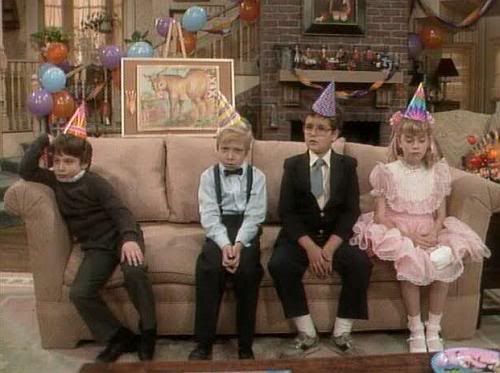 I think it's really interesting that you were once a 2-time Jeopardy champion. I'm sure it was a very exciting time for you. You seem like a really well read guy. Was this after Mr. Belvedere? Before? Or long after?
I've always had a memory for trivia and an interest in knowing a little about everything. Once I discovered the web in college, it only got more pronounced. I'm glad I found a way to make it pay off! I know it helped having experience in front of a studio audience, so I can definitely say that my bit part on Mr. Belvedere helped me win on Jeopardy!
You've been in the computer games industry since 1995. I assume you've always liked computer games (I do too!). What led to your playing them to actually working on them?
I always had things easy in school and made the mistake of picking a very demanding college. I wasn't up for the amount of work involved and my school was not very accommodating in that situation. So at 19 I got myself a job programming video games at Sega instead of finishing college.
What's the one computer game has been your favorite to play, and what is that one computer game that has been your favorite to work on?
I have to mention my current favorite game, which is Plants vs. Zombies, not only because I worked on a game project in college with its programmer, but because it's a fun and satisfying game. My favorite game to work on is definitely the one I'm currently working on at Blizzard!
What does a "Tools Programmer" for Blizzard Entertainment do?
Basically, I get to write software that helps empower the amazingly talented and creative folks on my team do the best work they can. So I don't work directly on improving the game as much as working on improving the process of developing the game.
What is LA Life?
After I was a part of the team that made the game True Crime: Streets of LA and its sequel, I wanted to run my own business with a friend of mine. Making original game console games as a startup, what I wanted to do, had basically become a really bad business to get into -- you could say the frontier had closed.
But it was about this time, late 2005, that web development, particularly in Ruby, a programming language I had picked up some years earlier, was exploding. I had, a year earlier, gone through an exhaustive analytical home search to find the best place to buy a home and commute to where I worked. The centerpiece of this search was a huge wall map where I had scribbled statistics about different neighborhoods and zip codes. So the idea I had was to make a website that provided this information, and that's
LA Life
. After I went to Paul Graham's seminar at Harvard, I left the game studio Luxoflux to work on creating LA Life full-time, which was a lot of fun. I loved being a full-time entrepreneur, but then there was a certain real estate and economic downturn, as I'm sure you're aware. So I went into consulting and worked for a while at a company called Applied Minds until I ended up at Blizzard, which is just awesome.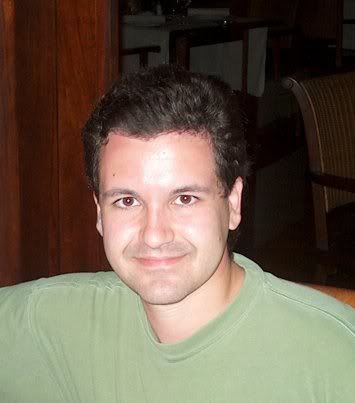 Finally, I just want to mention my incredible wife Jennifer and our two sons, Alexander and Daniel, all of whom I love very much. All other things considered, being married to Jen and raising our kids together is the highlight of my life.